AWIN Affiliate is one of the world's leading affiliate networks.
It has offices in 15 countries around the world. It comprises over 15,000 advertisers and over 200,000 publishers.
Anyone wanting to make money with affiliate marketing should consider AWIN Affiliate.
In this article I cover the following topics:
Ready to dive in?
Let's get started
What Is AWIN?
AWIN Affiliate (previously known as Affiliate Window) is an affiliate network.
It allows 'publishers' to promote the products and services of 'advertisers' in exchange for a commission.
In the 2018 financial year, AWIN generated £12 billion in revenue for its advertisers and £540 million for its publishers.
Networks like AWIN allow merchants to benefit from affiliate marketing. But without the huge expense of setting up their own affiliate program.
The network handles affiliate tracking technology. And it also exposes merchants to a large audience of potential affiliate marketers.
On the other side of the equation, networks like AWIN make affiliate marketing much simpler for publishers. With everything under one roof, you receive commissions from multiple merchants in one payout.
How Does It Work?
In the simplest terms, this is how AWIN Affiliate works for Publishers:
How To Sign Up For An Account As An AWIN Affiliate
Signing up for an account on AWIN Affiliate is simple.
Be aware, though, that you will be asked to make a $5 payment during the signup process. This payment is automatically refunded to you once your signup is complete.
To begin, go to Google and type in 'awin affiliate signup'. Then click on the 'Sign Up' sitelink:
On the next screen, you'll see a progress bar that shows you the steps involved in the signup process. There's also a small notice letting you know that you'll be asked to:
Provide details of your 'promotional space' (website, the main form of advertising etc.)
Pay a refundable deposit of $5
Next, select which promotional type you will be using:
You can choose anywhere from one to four promotional types. But for each type that you choose, you'll need to select at least one sub-category and mark it as the primary promotional type:
On the next screen, give your campaign a title and tell advertisers how you will be generating leads:
You also need to choose at least one sector. You do this by clicking on a sub-category within one of the four sectors.
On the next screen, enter your street address and phone number. Then check the box next to 'Online Payment' (that's the refundable $5 deposit):
Next, enter your payment details and click 'Make Payment':
You'll now see a message informing you that:
Your account has been created
You'll be informed once your application has been approved
An email has been sent to you to confirm your email address
And that's it!
You've just completed the AWIN Affiliate signup process.
What Type of Affiliate Programs Can I Find?
To see the brands you can promote, hover your mouse over 'Advertisers' in the top menu.
On the drop-down menu, click 'Join Programmes':
AWIN's affiliate products and services fall into the following four categories:
Finance & Insurance
Retail & Shopping
Telco's & Services
Travel
Of these four categories, Retail & Shopping contains the most sub-categories, including:
to name just a few…
How Do I Find The Best Affiliate Programs On The Network?
To see the products in a particular category, check the box next to the category.
In the right-side panel you'll see the Advertisers (i.e. merchants) with products in that category:
There are nine columns of information for each Advertiser.
The most important columns are 'Conversion Rate' and 'EPC' (Earnings Per Click). The best performing products will be those with the highest Conversion Rate and EPC.
The products with the highest conversion rate are the easiest to sell. The products with the highest EPC offer the best Return on Investment (ROI).
You'll have to scroll through the pages of data (in this case, there 24 pages) to see all the products in a category.
To market the products of a particular brand, you need to apply to join their affiliate program. To do that, click on the 'plus sign' in the far-right column of the Advertiser directory:
In the window that pops up, check the box to say you agree with the terms and conditions and then click 'Join':
You'll then see a message saying that your request has been sent:
Related Content: 17 Little-Known Affiliate Programs that Make Up to $8000 Per Sale
How To Use AWIN Affiliate To Create An Income
There are three main ways to create an income using AWIN Affiliate links:
Blogging (writing articles)
Paid Ads
Social Media
Let's look at these three techniques in more detail.
Blogging
The highest conversion rates often come from affiliate links embedded in articles. The reason this promotion strategy works so well is that the affiliate links are in context.
What do I mean by that?
Let's say you have a website about camping. So you write an article about rooftop tents, titled: 'Best Rooftop Tents for 2019'.
And let's say your article appears on Page #1 of Google for the search term 'best rooftop tents'.
Within your article, there are three affiliate links to rooftop tents. Those affiliate links are now within a very specific context.
Anyone who reads your article must have found it by typing into Google: 'best rooftop tents'. People who find your article on Google are what's called 'targeted visitors'. They are already interested in 'rooftop tents'.
That link is much more likely to result in a sale than a link in a random banner ad.
But it doesn't stop there.
When you share valuable tips, you establish trust and credibility with your reader. And that will also increase the chances of you making a sale from that affiliate link.
So in-depth articles are the best way to market affiliate products. This is because you:
Related Content: Why You Shouldn't Waste Your Time With eBay Partner Network
Paid Ads
As with links in a blog post, paid ads can also be highly targeted, especially if you're using Facebook Ads.
One advantage of paid ads in affiliate marketing is that it's easy to work out the Return On Investment (ROI):
ROI = Affiliate Commissions minus Cost of Ad
Armed with this equation, you just need to experiment with these three elements:
Affiliate product,
Advertising platform
Ad copy
Through trial and error, you'll find a combination where profits exceed costs.
Once you find that combination, just rinse and repeat.
But before buying ad space, check the Advertiser's terms and conditions. Find out if they allow paid ads, and if so, what conditions they have.
Social Media
Posting on social media can also be an effective way of promoting affiliate links. But as with paid advertising, check your Advertiser's terms and conditions first.
If using an affiliate link on social media, you should mask the link using a plugin such as Pretty Links. This is partly because some social media platforms don't allow 'raw' affiliate links. But also because you have limited space on social media and affiliate links can be very long.
What I said earlier about context applies just as much to social media. If you just post affiliate links with a product description, it probably won't generate sales.
So aim to post content that contains valuable tips. The links in those posts are much more likely to generate sales.
AWIN Standout Features
AWIN has a number of features set it apart from other affiliate platforms. Here are some of them:
Deep Links
Deep links are where you link to a specific product instead of a home page. Deep linking is a powerful affiliate tool and can increase your sales by up to 25%.
Why is this?
When you link to a merchant's home page, the potential customer still has to navigate to the actual product page.
If the product page is two or three clicks away from the home page, people get lost. They never find the product you were promoting with your affiliate link. And that's where you lose sales.
But with deep links, you take your potential customer directly to the product page.
AWIN Affiliate's Deep Linking Tool is a powerful feature of the platform.
Here's how to use it:
In the top menu, mouse over 'Toolbox'. In the dropdown menu, click 'Link Builder':
In the Deep Link Tool, choose an Advertiser:
Then go to the Advertiser's website and choose a product that you want to promote on your website.
Then copy the URL from the address bar of your browser:
Now go back to the Deep Linking Tool and paste the URL into the field marked 'Destination URL'. Your deep link will appear in the box below:
If you want to shorten it, click on 'Shorten Link' and you'll get a tidd.ly short link:
Publisher MasterTag
The Publisher MasterTag is a collection of plugins that improve the performance of your affiliate links.
One of these plugins is Convert-a-Link.
This tool automatically converts any link on your website to an AWIN affiliate link. And if you haven't yet joined that affiliate program, Convert-a-Link signs you up.
This is a wonderful tool for busy bloggers who just want to focus on content creation.
There are three steps you need to follow for Convert-a-Link to start working:
Activate the plugin
Insert Javascript into your web pages
Test that it's working properly.
First, go  to Toolbox > Publisher MasterTag:
Then activate the plugin by toggling the button to the 'On' position:
Next, copy the JavaScript snippet and paste it into of all your web pages. To do this, use a plugin such as Insert Headers and Footers:
If using Insert Headers and Footers, you would place the code in the lower box:
Click 'Save'.
You now need to test that Convert-a-Link is working correctly. To do this you need to wait 3 hours for the plugin to fully activate.
Then go to any page on your website and create a link to this URL: https://convertalinktest.awin.com/
Then refresh the page and click on the link you just added.
If it's working correctly, you'll be redirected to a page with a 'Success' message.
My Awin Chrome Extension For Generating Links
The My Awin Chrome Extension is a useful gadget for Publishers.
Let's say you're browsing the Internet, looking for products you can promote on your website. The My Awin Chrome Extension will immediately tell you if the website you are on is an AWIN Advertiser.
Here's what you can do with the My Awin Chrome Extension:
Create-a-Feed
Create-a-Feed is an AWIN Affiliate tool that allows you to download product feeds. Product feeds list all the products that an Advertiser offers.
The information in a product feed includes:
Awin deep link going directly to the product page
Name and description
Price, including discounts, shipping, etc.
Images
Additional information for the particular Advertisers' vertical (fashion, telecoms, etc.).
Create-a-Feed gives you access to millions of product details and prices. You can then filter and display this data in a variety of ways.
To use Create-a-Feed, go to Toolbox > Create-a-Feed:
On the next screen, select the language and the categories you want to include:
Then choose the information that you want to be included in the data feed:
Scroll down to the bottom of the screen and change the compression type from gzip to zip.
Leave the format field and delimiter field as is (CSV and comma), and then click 'Download Datafeed':
Double click on the downloaded zip file and locate the CSV file that you will upload to your WordPress site.
Next, download, install, and activate the Awin Data Feed WordPress plugin:
Then, in your WP dashboard, click on the AWIN Data Feed plugin.
Choose the CSV file from your hard drive and click 'Import Data Feed':
Now go to Appearance > Widgets and look for a widget called: 'Affiliate Window datafeed'.
Select a sidebar and click 'Add Widget':
Then go to the widget, customize the settings, and press 'Save':
You'll now have a data feed of affiliate products in the sidebar of your web pages:
Note that in this example, the products are not related to the article, so this would not result in any sales.
Another way to access the AWIN Data Feed is to use shortcodes.
Insert the shortcodes into specific articles where you mention, or review, particular products:
Extensive Reporting
AWIN Affiliate offers extensive reporting.
In the top menu go to 'Reports' and in the drop-down, you'll find reporting on various different metrics:
Here's a brief summary of some of the reporting provided by AWIN:
The Advertiser Performance report shows you which of your advertisers are performing best. It does this by comparing the conversion rate and Earnings Per Click.
The Click References report lets you track a sale back to the exact link the visitor used. This can be a useful analytic if you want to send more traffic to a link that is performing well.
The Device Performance report helps you to understand user behaviour. This lets you adapt your marketing to the device type your customers are using.
Related Content: The Ultimate Beginners Guide to CJ Affiliate for Marketers
AWIN Downsides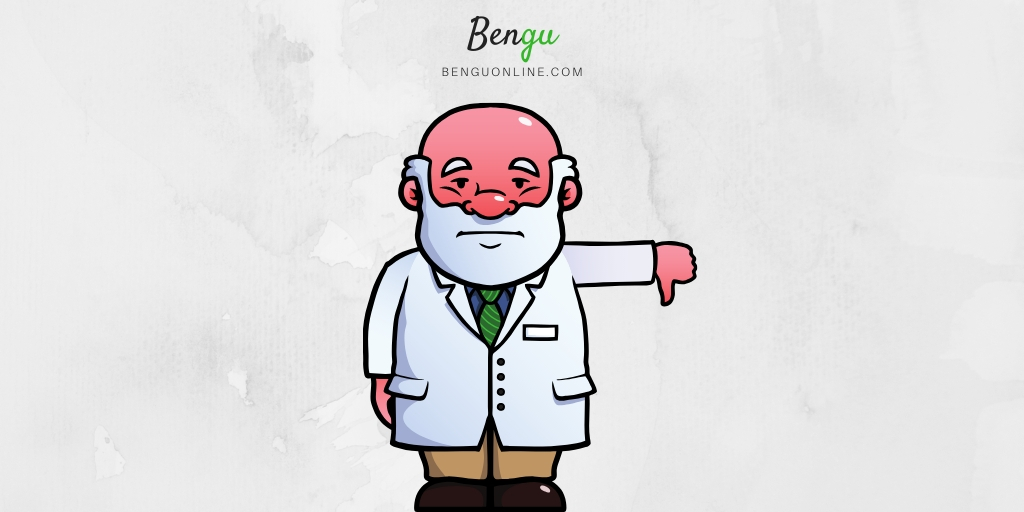 Overall, this is a robust affiliate platform. It has plenty of state-of-the-art tools designed to help affiliates work more efficiently.
But AWIN affiliates consistently report problems in two areas:
Delays In Affiliate Payouts
Numerous online reviews point to long delays in receiving commission payouts. These delays may be due to Advertisers not having enough funds in their deposit account.
AWIN requires Advertisers to make advance payments to cover expected affiliate payouts. The 'traffic light' system shows whether an Advertiser has enough funds to cover upcoming affiliate payouts.
While researching this article, I noticed that most Advertisers have 'amber' lights. This means they don't have enough funds deposited to cover expected affiliate payouts.
Customer Service
Another common complaint relates to customer service and in particular, poor response times.
This may be due to the sheer size of AWIN. With operations in 180 countries, it could be that AWIN is stretched too thin.
User Interface and Site Design
The AWIN user interface is modern-looking and well laid out. The font size is on the small side, but apart from that, the user interface is friendly and intuitive.
Who AWIN Affiliate Is Most Suited For
AWIN is best suited to people already well-versed in affiliate marketing who don't need a lot of guidance.
As mentioned above, response times from AWIN can be slow. So someone new to affiliate marketing, with lots of questions may end up frustrated.
Though AWIN is now a global network, the company has its roots in Europe. So it's particularly well suited to European marketers.
Finally, AWIN is best suited to affiliates who have an online presence in these sectors:
retail
telecommunications
travel
finance
Conclusion
AWIN Affiliate is one the largest affiliate networks out there and offers a huge range of products that you can promote.
It has more state-of-the-art tools for affiliate marketers than I've seen on any other affiliate platform. These tools make affiliate marketing much easier.
AWIN has a modern, well-designed user interface and detailed reporting.
This is an option that affiliate marketers should definitely consider.
Rob specialises in helping new bloggers launch kick-ass websites and generate traffic from Google. He regularly posts high-quality, actionable strategies on SEO and traffic generation on his website, Rob Powell Biz Blog. Rob's work has been featured in a laundry list of high-profile sites — Bustle, Ninja Outreach and Fit Small Business, to name a few.